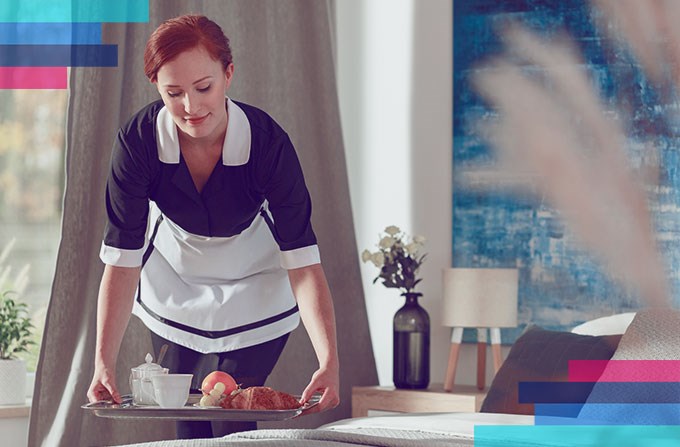 Many hotels offer additional services such as: wake-up calls, laundry service, room service, ordering taxis, tickets for cultural events, tourist information, keeping valuables in a safe. Some of these services may be paid.
Minibar
This option is usually additional and paid. Payment for consumed items (beverages, snacks) is made at the end of your stay, upon check-out. Each room should contain a list of minibar items and prices.
Coffee and tea
Many hotels offer complimentary coffee and tea in the room. With this service, the hotel equips rooms with coffee machines or kettles, a set consisting of tea, coffee, sugar and cream, as well as disposable or glass cups.
Outside the room
Additional facilities offered in the hotel are mainly conditioned by its standard. Such amenities include: swimming pools, saunas, fitness, gym rooms, biological regeneration, jewelry and souvenir shops, hairdresser, luggage storage, storing recreational equipment, conference rooms, tour guides, free parking, ironing.
Internet service
Most hotels provide access to the Internet. Higher grade hotels frequently offer high-performance broadband in the room. This does not involve additional costs. Some hotels will offer internet café services – charges are determined individually by each hotel.
Many hotels provide wireless Internet (Wi-Fi). Sometimes this type of network is additionally restricted, and access can be paid. Hotel staff can provide information on the service charge.